I was born and raised beside the warmer waters of Durban (Durbs, bru), South Africa. After completing a BEng, I worked as an engineer for four years, until my soul just about dried up. I took the leap to pursue a passion career in…kitesurfing (Ha! You thought I was gonna say web design). I travel the world chasing wind and inspiring next-level stoke in my students. 
So, why web design? Well, I've always enjoyed coding, plus I'm a creative dude—the perfect combo for this work, some might say. And, honestly, it's a way to help fund my travels and work from wherever I happen to be. 
Whatever I'm doing, I aim to make the journey as enjoyable as the final product.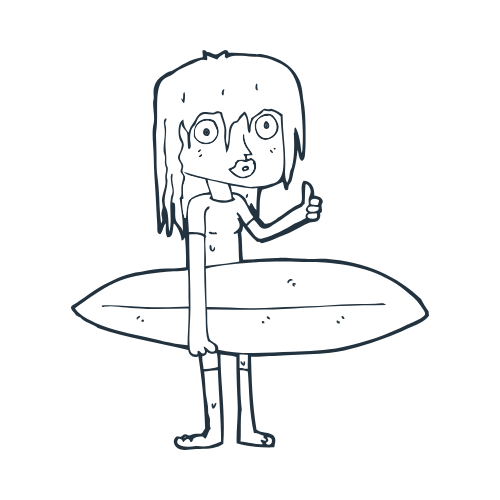 01.

A Normal Guy

I ain't fancy. I can chat about custom javascript in the same breath as I mention (or sip) a cold brewski.
02.

Straight Talker

No corporate bullsh*t; let's enjoy working together. I'll explain things clearly, honestly and considerately.
03.

Professional

I take your needs seriously. I work hard, stay relevant, and deliver websites when and how they were promised.
Jamie was an awesome guy to work with and would highly recommend getting in touch with him should you wish to get a website developed for your business.

The Tax Studio

Amy & Kirsty Wilson
Working with Jamie was an awesome experience and a lot of fun! He is super knowledgeable when it comes to finding practical solutions, and he isn't afraid to provide creative suggestions to improve the final online site! I look forward to working with him again in the future!

Kaleidoscope

Grant Walker
Technically Sound & Visually Delicious
Web design at the intersection of functional necessity and visual outstanding-ness.
Website Packages
All package prices include assistance in Domain Registration and Web Hosting.
Looking for an online portfolio? Need something simple yet effective? This package is exactly that.
Free Revisions: Two
Starting Price: R4500
Websites are the front page of your business, and everyone judges this book by its cover. Attract clients with a digital representation that's authentic, visually stimulating and technically functional.
Free Revisions: Two
Starting Price: R8500
Not only is it (mostly) more convenient to shop online, a digital store is cheaper than a physical one and online presence can be a valuable complement to your brick and mortar space.
Free Revisions: Three
Starting Price: R10 000
Check out my work
A range of websites created by the Salty Bru.
Want to work with me?
Feel free to drop me an Email
(jamie@saltybru.com)

or a WhatsApp

(+27 72 819 2644)

, or fill out the form below.